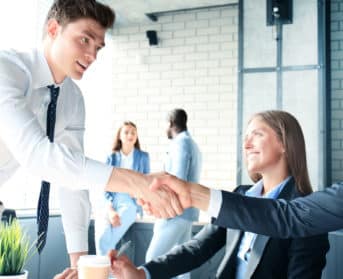 RECRUITING YOUR HEALTH CARE PERSONNEL
Use of specialists
In 2018, PMS Médicalisation (PmSm) embarked on a new challenge: to use their experience and expertise in medical support in industrial and tertiary environments to help companies recruit the best health care professionals for their services and activities.
We use all our knowledge and skills to help you find extraordinary people in both the medical and paramedical sectors. Do not hesitate to call on our services if you are trying to find the exceptional doctor, the ideal nurse or the best psychologist.
We can also help you recruit medical secretaries and ergonomists. Bear in mind that it is not always easy for a company's human resources manager to find the ideal profile in these categories where profiles are rare and sometimes even in short supply. The search for the perfect candidate can even turn out to be a real obstacle course. We provide assistance to companies that request it to support them and help them find the best candidate for the position to be filled. Our service is complete from recruitment to the new employee's assumption of duties.
Analysis
of the position
---
Specifications
Selection, formalization and joint validation of the specifications
Sourcing and
management
---
Support by our medical department
Search our health professional résumé library
Exploitation of our applicant pool and publication of want ads on our partner sites
Evaluation, selection and presentation
---
Interview, tests and presentation of the applicant
In-depth individual interviews, skills assessment, noting professional references with the applicant's agreement
Integration monitoring
---
Employee monitoring during the trial period
Finalization of the recruitment by sending a satisfaction assessment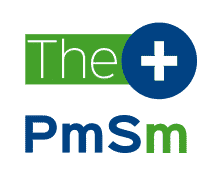 Joint definition of the most suitable profile.
Specialized résumé library and job boards.
Competence assessment by our medical department.
A customized financial offer.
Our service for your hiring campaign
PmSm has developed a simple and effective system to support you and guarantee your success in recruiting your health care professionals:
In collaboration with your company's human resources manager, we analyze the position to be filled by collecting, formalizing and jointly validating the specifications;
We then proceed with the search for applicants. This sourcing step is aimed at identifying specific profiles that meet a list of selection criteria for the position to be filled. We select applicants according to your company's criteria, through which we create a kind of profile database. Applicants are selected from our résumé library which contains more than 4,000 résumés of health professionals from all functions and with all types of degrees. We also publish recruitment advertisements on our partners' websites;
The selected applicants are then invited to an in-depth individual interview conducted by a consultant specialized in health care professions. Of course, they assess the applicant's professional skills, but also their interpersonal skills and motivations for filling the post. Behavior in the workplace is a very important point that is also assessed. With the applicant's agreement, we note their professional references;
We then prepare a detailed report with the evaluation interview and the various tests which is submitted to your company's human resources manager;
The applicant that you select and hire is subject to a legal trial period, during which we work closely with you. If all goes well, the recruitment is finalized when a satisfaction report is sent.