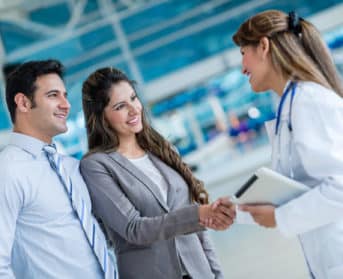 OUTSOURCING THE COMPANY NURSE
A wide range of services
to manage your infirmary
You would probably like to outsource your company infirmary so that you can be fully devoted to your work. In France, PMS Médicalisation (PmSm) is the leader in corporate medical support and particularly in the tertiary sector.
The services that we make available to your employees enable your company to remain in compliance with current legislation on occupational health when you delegate the management of paramedical activity to a health care professional such as PmSm. By collaborating with the company physician and the human resources department, the company nurse helps to protect the physical and mental health of your employees. In France, the Labor Code (Art. R4623-32/33/34) stipulates that a nurse should be present if your industrial company has at least 200 employees and if there are at least 500 people in your tertiary sector business.
As a result of their training, the nursing staff recruited by PmSm has perfect knowledge of the working world and companies in France. Therefore, they can make an informed contribution to improving the health of your employees in the workplace. Occupational health nurses also intervene to prevent occupational hazards related to hygiene and working conditions within the companies in which they carry out their missions.
Recruitment Management – Career management
---
Nurses assigned to the site
We manage the careers of our employees by providing them with the opportunity to receive corporate health training.
Administrative supervision
---
Service supervised by our operational management
Our Medical Director supervises the medical activity and is your company physician's primary contact person, if needed.
Guidance, management and reporting
---
Turnkey service
Optional provision of software solutions.
Tele-medical standby
---
24/7
In the absence of the occupational physician, our nursing staff can contact a doctor at any time by telephone.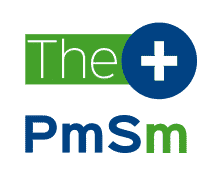 Our services are covered by our Professional Liability Insurance.
Rental and maintenance offer for specialized medical devices and Job boards.
Management of the disposal of medical waste (PIMW).
Management of medical supplies
(small equipment, pharmaceutical supplies).
The role of the nurse in the company
The health care nurse assigned to your company, in collaboration with the company physician, organizes health examinations and medical appointments on your premises for the staff of all the departments in your company. They organize awareness and training campaigns for your employees concerning health and safety at work. They are trained to receive, listen to and serve employees with disabilities or health problems that reduce their ability to work. They are able to assess the risks incurred by your employees in the performance of their work and can decide how the departments and workplaces should be laid out.
A telephone hotline is available to our health care nurses whereby they can find a service of doctors ready to help them in their daily work, if needed. In order to guarantee maximum monitoring, calls are recorded on secure servers and stored in France as required by the regulations. All our sites are under the responsibility of our Medical Director who is your company physician's direct contact person. To help them with their work, our nurses also use the MedReport® software, which improves their management of services and schedules.
PmSm also enables you to rent medical devices such as automated external defibrillators (AEDs), visual screening devices or audiograms. We can also ensure annual verification of your site equipment and the supply of your pharmaceutical products. This service can include the supply of medical gases or the disposal of medical waste (PIMW) used by your company's infirmary. Of course, our health services and benefits are covered by our professional liability insurance in the event of a problem.