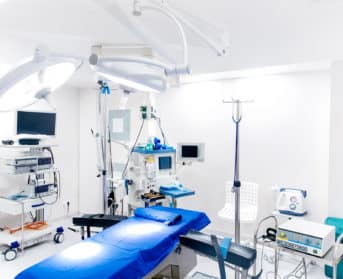 Biomedical enginering
Customized care units
Rental with services
Biomedical maintenance
Medical devices
Hospital engineering
PMS Médicalisation (PmSm) is a leader in medical support solutions for professional and industrial environments.
Our biomedical engineering department has two main activities. First, it acts as a biomedical advisor to provide guidance on all subjects related to your care unit. Through our internationally recognized expertise, we help you to establish your medical center and provide support with park inventory services, investment plans and audits.
We then take care of the delivery and "turnkey" installation of complete medical units on cruise ships or military vessels in collaboration with shipbuilding yards. Our expertise extends even further as we also work with hospitals, clinics and government structures and our services can also cover the medicalization of trucks and ISO 20" or 30" containers.
We are also experts in the establishment of medical structures in environments subject to extreme climatic conditions such as Polar Regions and desert areas, as well as remote areas without any medical infrastructure and requiring adequate equipment.
By working with architects, we are able to build medical structures that range from simple infirmaries to more complete infrastructures that allow you to perform all the medical procedures required for the care and survival of people.
Evaluation and technical analysis
---
Meetings and specifications
Technical analysis of the need, site meeting and drafting of the specifications.
Development of the technical plan
---
Layout diagram and equipment list
2D/3D drawing, distribution of medical devices by room in agreement with the Medical department.
Programming and logistics management
---
Acquisitions, shipments and installations
Programming acquisitions, logistics control and shipment tracking, installing and commissioning medical devices.
User
training
---
Warranty, monitoring and audit
User training, After-sales service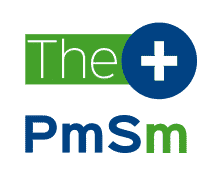 Actualization in all medical specialties: operating room, imaging, dentistry, emergency, laboratory, maternity, etc.
The medical department that guarantees compliance with the applicable regulations
Management of medical supplies (small equipment, pharmaceutical supplies)
Solutions for innovative medical facilities (container clinics, tent hospitals, etc.)
A single contact person for the entire service
International process control (customs clearance)
MedReport 4.0: software included with our service
The MedReport 4.0 software is used via a password-protected « full web » Internet interface.
There is no software to install on your computer.
This interface allows you to manage your medical devices in a simple, intuitive and remote way:
Fleet management
Information on each medical device
Multilingual
Direct contact by e-mail with a simple click
Documents available online for download
Our biomedical engineering offer
Our multidisciplinary offer enables us to handle all medical specialties. We install the entire infrastructure from Level 1 to Level 3 (NATO classification) in France and abroad:
Design of a Level 1 infirmary (advanced medical post) with all the furniture and equipment
Installation of a fully equipped operating room with sterilization area
Installation of a dental office
Establishment of a medical imaging system, an infrastructure required for medical sterilization, distribution networks for medical gases such as oxygen and medical vacuum, funeral chambers, etc.
These hospitals can be designed in conventional buildings or in tents (field mobile hospitals) depending on the context.
PmSm offers you the option of renting your medical equipment with services. This simple affordable system ensures that you always have the latest generation equipment and devices without burdening your operating budget. The rental procedure is simple and easy with a single contract and monthly invoicing. We offer you an individualized rental period as well as annual maintenance with a quality control certificate. Of course, you are trained in the use of the medical devices placed at your disposal. You also benefit from technical support for the duration of your contract.
Preventive and reparative maintenance of your medical equipment is a priority at PmSm. The visit from our maintenance engineers is planned so that you are never caught off guard. We have many service providers around the world and therefore, our intervention is fast and efficient. All your equipment is checked for conformity with the manufacturer's data and the intervention reports with the control certificates can be downloaded remotely via our free MedReport© management software.