French leader in Medical Support
in the workplace
PMS Médicalisation (PmSm), a French company whose head office is located in Aix-en-Provence, France, is managed by professionals in the medical field.
Our objective is to be available to our clients 24 hours a day, 7 days a week, so that we can meet their needs with maximum efficiency.
Understanding our clients and their requirements, knowing how to adapt and imagine which technical solutions suit them and creating new services according to their needs is essential for us and distinguishes PMS Médicalisation (PmSm) from our competitors.
Addictions - Prevention, screening & support for psychoactive substance use
PmSm helps you to implement and monitor your drug and alcohol policy. Occupational health is an essential responsibility in a company. In addition to screening, PmSm also provides medical management of the files of people who test positive.
Emergency medical support
First aid and emergency medical services on industrial sites, construction sites and in areas open to the public.
Preliminary project consultancy, implementation and management of your site's medical center in the steel, petrochemical, nuclear, construction and public works fields, and in large amusement parks, international airports and the naval defense industry.
Offshore Medical Support
PmSm has developed expertise in the establishment and management of medical centers in isolated or hostile environments.
Pharmaceutical supplies
We manage shipments worldwide according to our own organization or in compliance with the logistics procedures imposed by our clients.
Layout of your medical facilities
PmSm has developed truly unrivaled expertise in the design and construction of « customized » medical facilities adapted to complex environments that generate multiple technical constraints which must be taken into account. This very particular expertise is currently applied to the military, aeronautical and marine industries.
Quality at the heart of our services!
Customized business software:
MedReport ®: Schedules, operative reports, administrative management and medical data management.
EasyPharm ®: Pharmaceutical stock and order management.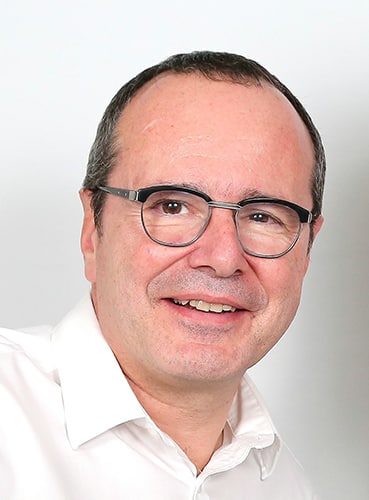 Dr. Philippe Borel, President of PmSm, and his teams uphold the following values on a daily basis:
The client is our focus
« PmSm is taking a position as a true Health Care Partner for our clients.
We are committed to developing long-term partnerships with clients.
Our only objective is to satisfy you on a daily basis, through professionalism, listening and responsiveness. »
Responsibility
« We act as a partner, in fairness and honesty under all circumstances, with all our contact persons, employees and clients.
We have always striven to promote equity, diversity and equality. »
The Entrepreneurial Spirit
« Since its creation, our company has encouraged initiative and creativity.
We pursue our ambition to always exceed and to take on new challenges to meet the needs of our clients. »
Sharing
« Our teams work in full collaboration, and share their best practices, regardless of their business or sector of activity.
Our key words are sharing, team and trust. »
Passion
« Because it is passion that drives human beings, we ensure that our employees are, above all, passionate about their work and our clients.
Let us make work a passion! »